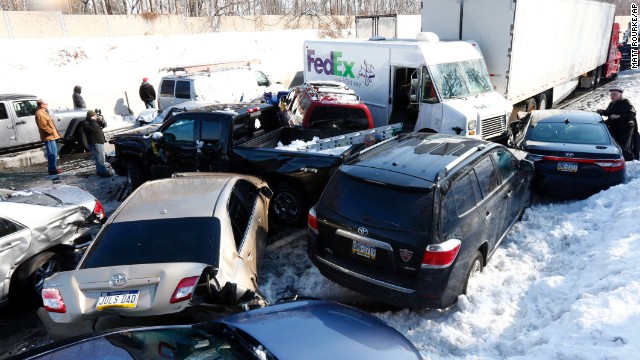 Bensalem, Pennsylvania (CNN) – About 100 vehicles were involved in a series of wrecks on the eastbound Pennsylvania Turnpike just north of Philadelphia on Friday morning, injuring at least 30 people and causing a traffic backup for hours over parts of two counties, officials said.
Glare from the rising sun and ice — left over from a storm that dropped snow and freezing rain in the Philadelphia area — might have been factors, state police Trooper Adam Reed said.
The wrecks started around 8:25 a.m. ET with a 14- or 15-vehicle collision in southern Bucks County, not far from New Jersey state line, said Bill Capone, spokesman for the Pennsylvania Turnpike Commission.