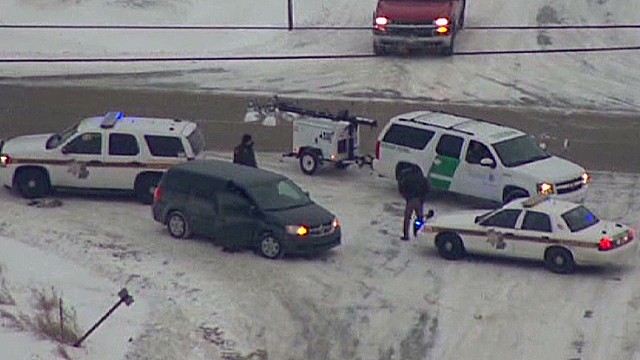 (CNN) – Human body parts have been found in garbage bags dumped along snowy roads in a rural area of Michigan, authorities said.
The body parts are believed to belong to one white male, St. Clair County Sheriff Tim Donnellon said Friday. An autopsy was scheduled for Friday afternoon.
For the sheriff's office, the sinister case began Thursday afternoon.
A woman called to tell them she had "located something suspicious" in an area a few miles from the Canadian border, said Deputy Steven Campau.
When they arrived on the scene, law enforcement officers discovered the garbage bags and their gruesome contents on two adjoining roads.