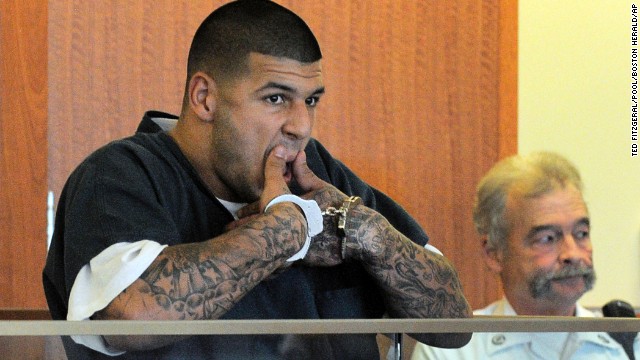 (CNN) – Ex-New England Patriots star Aaron Hernandez has been charged with two counts of first-degree murder in the July 2012 killings of two men in Boston, authorities said Thursday.
Hernandez, 24, could be arraigned as early as next week. He already has been arrested, has been charged and is being jailed in a separate case: the 2013 slaying of a semipro football player.
A grand jury had been looking into whether Hernandez played a role in the 2012 slayings, in which Daniel Abreu and Safiro Furtado were killed while they were in a car near a Boston nightclub.
In addition to the two counts of first-degree murder in Abreu and Furtado's deaths, Hernandez has also been charged with three counts of armed assault with intent to murder and one count of assault and battery by means of a dangerous weapon, Suffolk County District Attorney Daniel Conley said at a Thursday news conference.